Class 313 EMU
Gallery
1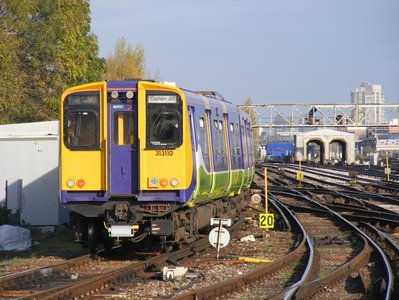 313110 leaving Clapham Junction for Willesden Junction on Saturday 10th November 2007 - the final day of Silverlink operations.
Picture © Fred Ellis.
Technical Details
Technical Details
Built
1976-1977 in York by BREL
Number built
64 units
In service
1976 to present
Number currently in service
64 units
Voltage
25kV Alternating Current overhead
750V Direct Current third rail
Motors (number)
GEC G310AZ (8)
Maximum speed
75 mph (120 kmph)
Fleet Details
Fleet Details

Fleet details to follow...