Class 315 EMU
Gallery
1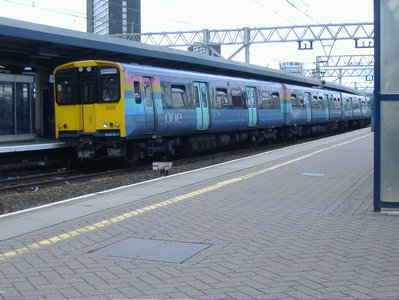 A class 315/8 awaits departure from Stratford platform 8 on the Electric lines towards Shenfield.
Picture © Robert Keith.
Technical Details
Technical Details
Built
1980-1981 in York by BREL
Number built
61 units
In service
1980 to present
Number currently in service
61 units
Voltage
25kV Alternating Current overhead
Motors (number)
Brush TM61-53 (8)
GEC G310AZ (8)
Maximum speed
75 mph (120 kmph)
Fleet Details
Fleet Details

Fleet details to follow...