Class 421 EMU
Gallery
1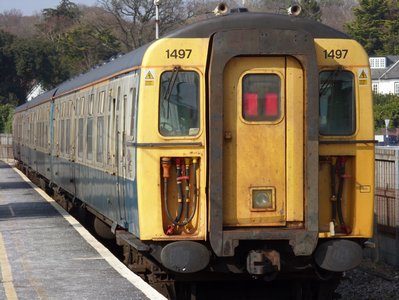 421497 'Freshwater' seen at Lymington Pier on Thursday 19th March 2009.
2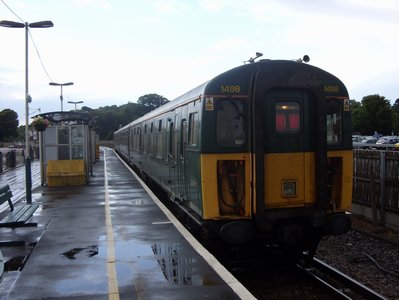 South West Trains' 421498 'Farringford' waits to leave Lymington Pier with Heritage Service 1J52 to Brockenhurst on Sunday 15th June 2008.
Technical Details
Technical Details
Built
1964-1972 by BR in York
Number built
138 units
In service
1964 to present
Number currently in service
2 units
(with extensive safety modifications - the others were withdrawn for fears over safety)
Voltage
750V Direct Current third rail
Motors (number)
EE507 (4)
Maximum speed
90 mph (145 kmph)
Fleet Details
Fleet Details

Fleet details to follow...