Class 91 Locomotive
Gallery
1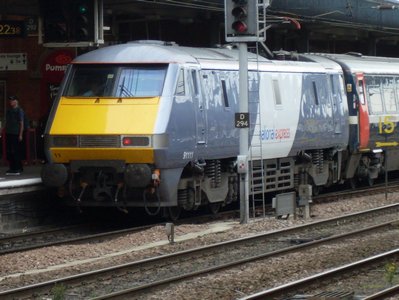 91111 in National Express livery seen at Doncaster on July 23rd 2008.
Picture © Miles Williams.
Technical Details
Technical Details
Built
1988-1991 by BREL at Crewe
Number built
31
In service
1989 to present
Number currently in service
31
Motors (number)
GEC G426AZ (4)
Maximum speed
140 mph (225 kmph)
(restricted to 125 mph (200 kmph))
Fleet Details
Fleet Details

Fleet details to follow...